Convergence Insufficiency (CI) Brochure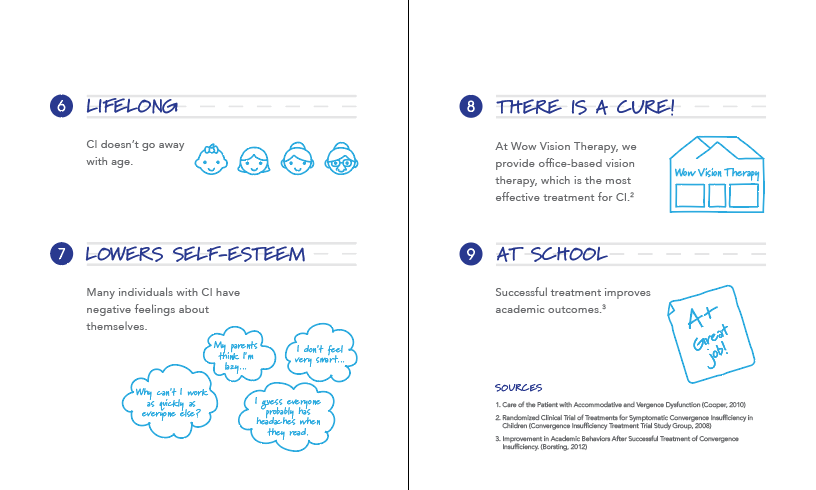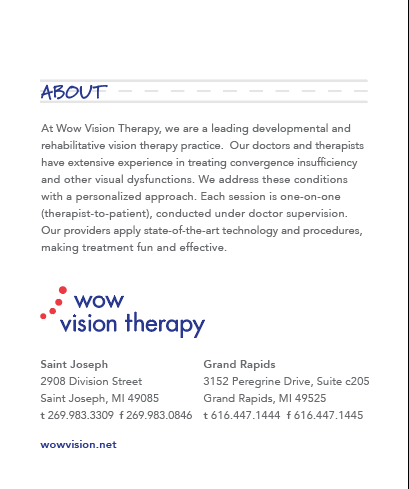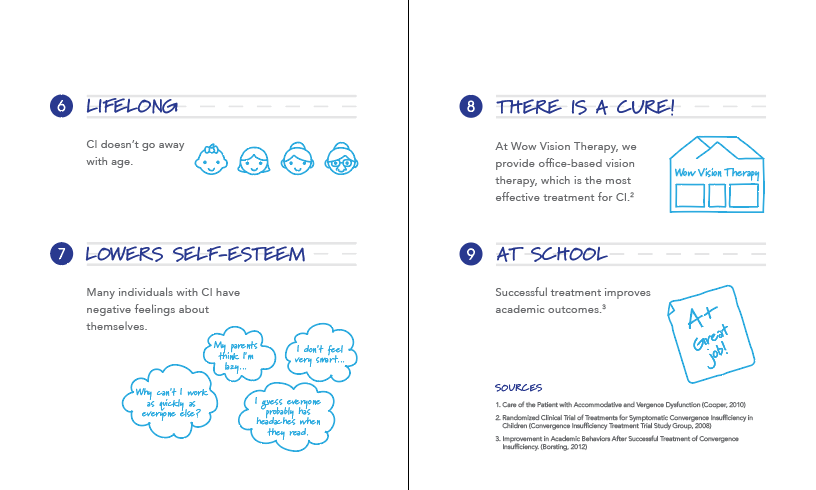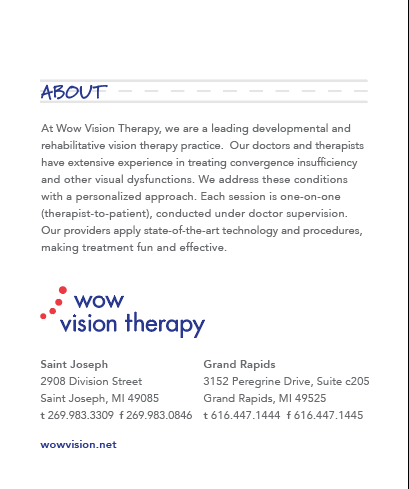 Convergence Insufficiency (CI) Brochure
This 5" x 6" brochure is an overview on Convergence Insufficiency (CI). This brochure can be given to your patients to further educate them on CI. See the excerpt below for more details on CI.
Sample text from this brochure:
About
Convergence insufficiency (CI) is a type of eye coordination problem affecting vision & reading. An individual with CI struggles to coordinate their eyes on near-work, like reading or other close-up tasks. Most with CI never know they have it.
ADHD OR CI
ADHD is the most common misdiagnosis, because there are many overlapping symptoms between convergence insufficiency and ADHD.
HIDDEN
CI is not typically detected in a standard vision screening. 20/20 eyesight does not mean perfect vision.
AFFECTS MANY
It is estimated that roughly 5-8% in the U.S. suffer from CI.
COMMON SYMPTOMS
Tired, Sore Eyes, Blurred Vision, Words Overlap, Sleepiness, Difficulty Concentrating, Difficulty Reading, Headaches.
Studies show that individuals with reading or learning problems may suffer from CI. The symptoms of CI can directly impact reading performance as well as attention and concentration.
An individual with CI will often experience eye strain, fatigue, poor attention and avoidance of reading activities. In addition, they often experience words overlapping with extended reading, yet rarely mention that they are seeing double. Once treated, school and work performance often dramatically improve.
LIFELONG
CI doesn't go away with age.
THERE IS A CURE!
At Wow Vision Therapy, we provide office-based vision therapy, which is the most effective treatment for CI.
AT SCHOOL
Successful treatment improves academic outcomes.